AGENDA
JUNE 16, 2020 | 1:00pm - 4:00pm EST

1:00pm Registration and virtual orientation

Main Stage
1:15pm - 2:00pm Keynote Panel Discussion: New Approaches & New Solutions – The Next Wave of ETF Investing
Market volatility, global recession, bear market – the financial industry has been hit with it all during this pandemic and we are not through it yet. The record-setting volatility has raised a lot of challenges and for advisors, uncertainty is the worst. But there is light at the end of the tunnel and ETFs have proven their durability. So, what's in store for remainder of the 2020 ETF market and what new solutions can they provide for advisors? Join this not to be missed session to hear from the ETF gurus and get answers to your toughest questions.
ETF trends, risks and opportunities

How can you position yourself and your portfolio for the second pandemic wave?

Where in the world should you invest and what's the future of the economy?

The next wave of ETF investing and what that means to your portfolio
Keynote Speakers:
Eric Balchunas, Senior ETF Analyst, Bloomberg Intelligence
Deborah Fuhr, Managing Partner & Founder, ETFGI
Dave Nadig, Chief Investment Officer & Director of Research, ETF Trends & ETF Database
Daniel Straus, PhD, M.Fin., Vice President, ETFs & Financial Products Research, National Bank of Canada Financial Markets
Moderator: James Burton, Sr. Editor, Key Media
EXHIBITION

1:00pm – 3:30pm

Visit the virtual exhibition booths

Hear from product issuer experts on ETFs to turn to in any crisis


Do business

Arrange one-to-one chats

Make new connections

Network with the industry

WORKSHOPS


2:00pm – 2:15pm

Gold – Apocalypse Insurance

2:15pm – 2:30pm

The Return of The Bond Market

2:30pm – 2:45pm

Where in The World Can I Find Income?

2:45pm – 3:00pm

Thematic ETFs For the Next Decade.


Lead by Emerge Canada Inc

Main stage
3:00pm – 3:30pm Avoiding the Irrational With Goals: Behavioral Finance And The Pandemic
Mark Yamada, President & CEO, PUR Investing Inc.
Hoarding toilet paper and treasury bonds are both predictable attempts to retaining some control in the midst of chaos – although one can never have enough toilet paper! However irrational response to uncertainty often leads to action we regret. To avoid suboptimal decisions investors and their advisors need assurance about the status of their goals. Learn how constructing portfolios around goals can circumvent behavioral pitfalls and relieve stress.
Disaster, fear, and anxiety lead to cognitive cheating

Behavioral finance 2: normal smart or normal stupid

Risk tolerances that change under stress can threaten your practice

Building and reporting portfolios around goals is a robo-killer
3:30pm – 4:00pm Virtual networking drinks reception

Join your industry peers for a facilitated virtual drinks reception
Brought to you by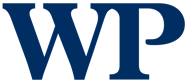 Please note by registering for this online event you consent to provide us with your email address and other personal information.
We may share this information with our partners in support of this event and for sales and marketing.