Speakers
---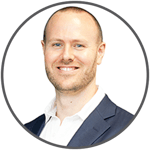 Otto Dargan Managing Director Home Loan Experts
Otto Dargan works as the Managing Director and Sales Manager of the Home Loan Experts. He handles the training and development of our team of mortgage brokers as well as the management and strategy development of the company.

Otto's passion for real estate, investing and financial services has compelled him to create a business with a strong service focus that's often lacking from the services offered by other brokers and the major banks.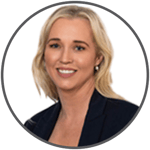 Sarah Thomson, Managing Director & Finance Broker, Loan Market

As the leader of Loan Market Geelong, Sarah is committed to creating a culture of trust and has built a business that you can relax and feel at home in.

Specialising in home and investment loans as well as personal loans, car loans and business loans, no matter what your finance needs are, Sarah is able to help you. She'll work with you to understand what you want to achieve and will coach you through how you can get there.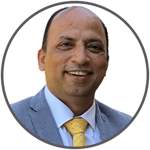 Vishal Gupta Director Unique Finance Services
Vishal Gupta is the Director of Unique Finance Services. He and the team have been celebrating years of excellence and commitment to the community with boutique business and finance consultancy services. Being among Top 100 brokers in Australia and having been industry awarded for a number of years is a testament to the consistent service delivery capability despite market volatility .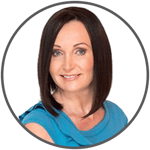 Deslie Taylor, Owner Manager, Mortgage Choice Ormeau
Deslie established her Mortgage Choice Franchise in 2007 after 15 years in the banking industry. Deslie's attention to detail and passion to a committed customer service promise have been the key attributes to her success in becoming an award winning franchise owner within the Mortgage Choice network.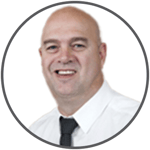 Tony Bice, Managing Director & Finance Broker, Finance Made Easy
Tony has a Bachelor of Commerce (Marketing), is a Member of the Australian Institute of Company Directors and has a Diploma in Financial Planning. He is also a member of the MFAA (Mortgage and Finance Industry Association).

Tony has a background in Finance and Banking, having spent 20 years working in senior management with the Commonwealth Bank. He then spent the last 8 years, again in senior management, working for two of the largest Aggregators in Australia – Lawfund and Firstfolio, and more recently has accepted a role as an Area Director with Firstfolio overseeing/managing the groups key Mortgage Brokers. He has been a Mortgage Broker for the past 8 years and as a Director of Finance Made Easy is responsible for the overall growth of the company's sales and operations.

Stephen McClatchie, Founder & CEO, Loans Australia
As the Director of Loans Australia Stephen's vision is to create a company with the systems and structures designed to ensure that clients make the most of their finance situation to propel them forward. Having dealt with many investors and business owners with complex financing structures I understand the importance of setting up finance structures that can assist people to build a property portfolio or asset base. Stephen specialises in showing people the most effective ways of mortgage structuring, strategic financing, management and mortgage selection. His passion is to educate people around finance so that the knowledge and know-how of clients is enhanced over time.

Outside of my business Stephen enjoys property investing and have developed his own property portfolio over the last 15 years. He also enjoy spending time with my family, participating in sports such as tennis and cricket, and supporting his football team.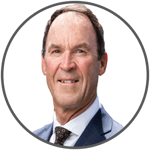 Greg Mitchell, Business Development Manager WA
Greg's 35+ years' experience in banking includes 25 years within mortgage broking as well as roles within business development and sales management.

Having worked with major bank and non-bank lenders, Greg has developed thorough knowledge of the broking industry and a deep understanding of the requirements and pressures we all face in providing market leading customer service.

Greg's mantra is to always act in the best interests of the client.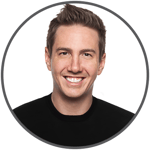 Clinton Wilkins, Sr. Mortgage Advisor, Centum Home Lenders - Clinton Wilkins Mortgage
In 2019 and in 2018, Clinton was awarded Broker of the Year (under 25 employees) during the Canadian Mortgage Awards.

Clinton is an entrepreneur and a dedicated mortgage professional and has been helping clients achieve their financial goals for over 14 years. He has several years of experience in customer service driven environments and also boasts a diverse background in managing small businesses, managing human resources, and delivering great results. Clinton focuses on meeting the financial needs of his clients by providing them with strong choices and options. Clinton wants to see his clients leave his office with the satisfaction that comes with knowing they have received the absolute best customer service in the city.

Clinton holds a Bachelors of Commerce from Saint Mary's University as well as a Certificate in Human Resources. Originally from the Annapolis Valley, Clinton brings his sense of community and values to every business transaction. Clinton prides himself on delivering not only the best rate, but also the best possible advice in meeting your personal financing needs.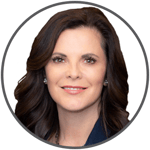 Patty Arvielo, Co-founder & President, New American Funding
Patty is an award-winning entrepreneur and the co-founder/President of New American Funding. A first-generation Latina, she leverages more than 36 years of experience in the mortgage industry to lead the company's sales and operations efforts.

In addition, Patty created the company's Latino Focus and New American Dream initiatives to improve the home lending experiences for Latino and African-American homebuyers. Patty is also a popular keynote speaker for mortgage events across the nation. She is on numerous committees, including for the National Association of Hispanic Real Estate Professionals (NAHREP) and the Housing Counseling Federal Advisory Committee (HCFAC). She frequently visits Washington, D.C. to lobby for the industry and homeowners. Ernst & Young recognized Patty as 2016 EY Entrepreneur of The Year® Orange County.