FEATURED SPEAKERS
Daniel Straus, PhD, M.Fin.
Director, ETFs & Financial
Products Research,
National Bank of Canada
Financial Markets

Deborah Fuhr
Managing Partner & Founder, ETFGI ; Partner & Founder, ETF TV; Board Member & Founder,
Women in ETFs; Board Member & Founder, Women in ETFs EMEA

Eric Balchunas
Senior ETF Analyst
Bloomberg Intelligence

Dave Nadig
CIO & Director of Research
ETF Trends & ETF Database

Mark Yamada
President & CEO
PUR Investing Inc.

Pat Dunwoody
Executive Director
Canadian ETF Association

SPONSORS

MEDIA PARTNERS
Exchange Traded Funds – Withstanding the pandemic crisis
Despite market volatility and global recession, Canadian exchange-traded funds proved to be the popular choice for investors, drawing in $15 billion inflows during the first quarter.

WP's Advisor Connect hosts its first virtual event bringing advisors a unique agenda that delivers a comprehensive view on the Canadian ETF Market, while tackling dominating themes like Bonds, Commodities, Gold, ESG, and more. Explore the future of ETFs with our experts, as they guide you on where to invest, the next wave of thematic ETFs, market bounce back, behavioural finance and how to utilize ETFs to deliver extra value to clients.

In the 'new norm', these issues matter – and so does staying connected.

That's why we're uniting the financial industry at Advisor Connect: Canada's leading networking forum dedicated exclusively to helping advisors connect, communicate and transact.
THIS ISN'T A WEBINAR. THIS ISN'T A LIVESTREAM. THIS IS A UNIQUE VIRTUAL EVENT
Engage and network with industry experts and peers

Start meaningful conversation on investment strategies that matter to your clients

Visit virtual booths and get the latest on product launches

Arrange one-on-one chats

Make powerful connections in a timely and exciting way
Register now to experience the networking, learning, excitement and interaction of a real-world conference – wherever you are. 

Take a virtual tour and learn how Advisor Connect can bring the industry together.
Advisor rate - Complimentary
Subject to approval for: investment advisors, discretionary portfolio managers, financial planners, financial advisors etc.

Industry professional ticket - $499
Subject to approval for: service providers, wholesalers, fund issuers & marketers, investment fund managers & other professionals in the wealth management industry in a non-advisor role
Brought to you by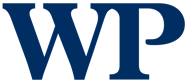 Please note by registering for this online event you consent to provide us with your email address and other personal information.
We may share this information with our partners in support of this event and for sales and marketing.