THE RISE OF ALTERNATIVE INVESTMENTS
In today's unpredictable economic environment, the need to protect and diversify investment portfolios has never been greater. Inspired by pension funds and endowments, alternative investments are gaining popularity with advisors and investors as they offer many alternative strategies for effectively mitigating risk. But with so many options on the table, and easy access to new asset classes at your fingertips, how do you find the ones you need? How do you determine what's right for your portfolio? How do you use them without making rookie mistakes? 

Wealth Professional's Advisor Connect brings together advisors, portfolio managers and alternative investment experts for a unique agenda that delivers a comprehensive view of the world of alternative investments. Join our experts as we tackle some of the biggest alternative investment trends, such as liquid alternatives, private debt, commodities, equities, what alternatives to consider, and how to think about allocations. In the 'new norm', these issues matter – and so does staying connected.
Join us at Advisor Connect, Canada's leading networking forum dedicated exclusively to helping advisors connect, interact and succeed. 

FEATURED SPEAKERS

Shana Sissel
Chief investment officer
Spotlight Asset Group

Paul Sandhu
President and chief executive officer
Marret Asset Management

Corey Hoffstein
Co-founder and CIO
Newfound Research

Claire Van Wyk-Allan
Director, head of Canada
AIMA (Alternative Investment Management Association)

Rob Anton
Managing director
Next Edge Capital

Cameron Reid
Chief investment officer
Proof Capital Inc.
SPONSORS
MEDIA PARTNERS

| | | |
| --- | --- | --- |
| | | |
Uniting advisors with education, resources, technology and practice management tools, while tackling the issues that matter most!
The 'new normal' has changed life as we know it. It's impact on the financial market stimulated market volatility, economic uncertainty and talks of a recession. It's effect on portfolios has left advisors with more questions then answers and the ability to keep up has become increasingly difficult. Advisors need to keep up. But doing so is complicated. WP's Advisor Connect comes at the perfect time, uniting advisors with the knowledge they need to understand the markets (risks/opportunities), resources and technology available to them, to ensure they're future-proofing their business, retaining clients and investing for tomorrow!
THIS ISN'T A WEBINAR. THIS ISN'T A LIVESTREAM. THIS IS A UNIQUE VIRTUAL EVENT.
Engage and network with industry experts and peers

Start meaningful conversation on investment strategies that matter to your clients

Visit virtual booths and get the latest on product launches

Arrange one-on-one chats

Make powerful connections in a timely and exciting way
Register now to experience the networking, learning, excitement and interaction of a real-world conference – wherever you are. 
Take a virtual tour and learn how Advisor Connect can bring the industry together.
Advisor rate - Complimentary
Subject to approval for: investment advisors, discretionary portfolio managers, financial planners, financial advisors etc.

Industry professional ticket - $499
Subject to approval for: service providers, wholesalers, fund issuers & marketers, investment fund managers & other professionals in the wealth management industry in a non-advisor role
For the latest news and event updates, follow us on:
Brought to you by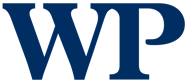 Please note by registering for this online event you consent to provide us with your email address and other personal information.
We may share this information with our partners in support of this event and for sales and marketing.