AGENDA
The Rise of Alternative Investments
September 24, 2020 | 12:00–5:00 p.m. EST
---
12:00 p.m. Registration and virtual orientation
---
12:20–12:50 p.m. Pre-event workshop: How to increase website traffic and compete digitally

Looking to improve your digital presence but not sure where to focus your efforts for the best results?

This quick workshop will show you the best ways to get traffic that converts to your website. We will also look at steps you can take to improve how you appear in search results and get a better ROI on your content and marketing efforts.

Join the workshop to learn about:
Free tools to get you started (and how to use them)

Increasing traffic to your site (and improving conversions)

Tips for optimizing social and email campaigns
Speaker:
| | |
| --- | --- |
| | Jacob Reeleder, global digital manager, SEO and engagement, Key Media |
---
12:30–1:00 p.m. The evolution of investing in alternative assets: "Tangible" alternatives and their role in your portfolio
Leading the shift to 'tangible' alternative investments away from the traditional 60/40 portfolio – pensions, endowments, and private equity have outperformed the public markets over the last 5 years. What learnings can we take away from this phenomenon? How should investment advisors discriminate between alternative offerings? And how can investment advisors get their clients appropriate exposure to this burgeoning asset class?
Speakers:
| | |
| --- | --- |
| | Jeremy Kaliel, president & chief executive officer, Proof Capital Inc. |
| | Cameron Reid, chief investment officer, Proof Capital Inc. |
| | James Burton, senior editor, Key Media (Moderator) |
Led by:


Proof Capital is a private merchant bank and wealth management firm that specializes in private investments and alternative assets. The Proof Capital Family of Funds is comprised of 3 funds, 2 of which focus on alternative assets including private credit and private equity.
---
12:30–5:00 p.m. Resource center

Visit the virtual exhibition booths

Arrange one-to-one chats

Make new connections

Network with the industry
---
1:00–1:10 p.m. Welcoming remarks

---
1:10–1:55 p.m. Keynote panel discussion: Alternative investments – New options to add diversification to your portfolio
The current challenging environment means it's more important than ever for investors to diversify their portfolios. And with new regulations and lower barriers for advisors, alternative investments have become the viable option for diversifying and generating returns. Advisor Connect kicks off with a keynote panel of leading alts experts discussing trends, opportunities, digital transformation initiatives, what's in store for alternative assets in 2020 and beyond, and where in the world to find income. 
Rethinking 60/40 portfolios and how to make alternatives fit in

Trends, risks and opportunities

Canada, the US or the wider world – where to find income

The future of alternative assets beyond 2020
Keynote Speakers
| | |
| --- | --- |
| | James Burron, president & co-founder, Canadian Association of Alternative Strategies & Assets (CAASA) |
| | Sandy McIntyre, capital markets strategist, CI Investments |
| | Shana Sissel, chief investment officer, Spotlight Asset Group |
| | Claire Van Wyk-Allan, director, head of Canada, AIMA (Alternative Investment Management Association) |
| | Arthur C. Salzer, CEO and chief investment officer, Northland Wealth Management |
---
2:00–3:40 p.m. Concurrent workshops

---
Fixed income alternatives: Diversifying opportunities
Led by:


In search for fixed income, advisors are looking beyond bonds to alternatives. In this not-to-be missed session, Marret Asset Management's President & CEO, Paul Sandhu will highlight the current fixed income landscape, with a key focus on how fixed income mandates are actively managed with flexibility, and how to position your portfolio to generate alpha beyond the recent bear market. Paul will further underscore the value of alternative fixed income in maximizing returns ahead of the current volatile and uncertain economic environment.
Speaker:
| | |
| --- | --- |
| | Paul Sandhu, president and CEO, Marret Asset Management |
Risks associated with alternative investments – What you need to know
Like any investment strategy, alternative investing has its risks. Alternatives add diversification, help mitigate volatility, offer tax benefits, and have the potential for offering a higher rate of return. But alternatives are more complex, they have higher fees, are more volatile, and most are invested in illiquid investments, making them difficult to exit and price on a regular basis. Education is key for advisors. Join our experts as they highlight what you need to know and how you can use alternatives without making rookie mistakes.
Speakers:
| | |
| --- | --- |
| | Ben Rabidoux, president, North Cove Advisors Inc. |
| | David Kitai, content specialist, Key Media |
---
Why alternatives should have a place in your portfolio
To truly diversify your investment portfolio, alternative assets are the key. Alternative investments, with their low correlation to traditional assets, can open the door to an optimized portfolio. Women in ETFs sits down with alts experts to talk about portfolio construction using alternative assets, and why this investment vehicle needs to have a place in your portfolio.
Speakers:
| | |
| --- | --- |
| | Krista Hicks, senior vice-president, business development, Horizons ETFs Management (Canada) Inc. |
| | Prerna Chandak, vice president, ETF product and strategy, Mackenzie Investments |
| | Allan Seychuk, vice president, senior investment director, alternative investing, Mackenzie Investments |
Private debt – Exploring the ancient new alternative
Led by:

With interest rates at historic lows, investors are scrambling to generate returns from their fixed-income allocations. Although private lending has existed for centuries, the proliferation of investable private credit options is still relatively new, with most funds emerging less than a decade ago. With a major test from COVID-19 now under the belts of private credit managers, the case for private lending is more powerful today than ever before. Topics of discussion include:

Finding yield from fixed income in a low-rate environment

Institutional adoption

Factors and caveats to consider

Observations from COVID-19
Speakers:
| | |
| --- | --- |
| | Rob Anton, managing director, Next Edge Capital |
| | Darren Matte, editor, Wealth Professional magazine |
---
3:45–4:15 p.m. Liquidity cascades: The coordinated risk of uncoordinated market participants
From 2010's Flash Crash to 2018's Volmaggedon to the more recent 2020 Coronacrisis - large and sudden drawdowns are a known risk feature for market historians. In this closing keynote, Corey dives into the "weird" behaviour many investors believe markets are exhibiting, the impact of central bank intervention, the growing scale of passive/indexed investing, and asymmetric liquidity provisioning. Walk away with ideas on how you can exploit this reality to make it profitable as well as protect yourself, and your portfolio.
Speaker:
| | |
| --- | --- |
| | Corey Hoffstein, co-founder and CIO, Newfound Research |
---
4:15 p.m Closing remarks

---
4:20–4:40 p.m. Networking open discussion

Join your industry peers for a facilitated virtual drinks reception.
Advisor rate - Complimentary
Subject to approval for: investment advisors, discretionary portfolio managers, financial planners, financial advisors etc.

Industry professional ticket - $499
Subject to approval for: service providers, wholesalers, fund issuers & marketers, investment fund managers & other professionals in the wealth management industry in a non-advisor role
Brought to you by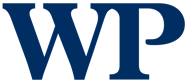 Please note by registering for this online event you consent to provide us with your email address and other personal information.
We may share this information with our partners in support of this event and for sales and marketing.