WP ADVISOR CONNECT: TECHNOLOGY – REDEFINING THE FUTURE OF ADVICE
July 28, 2020
Technology has become imperative in the 'new norm' and its impact its forever accelerating. Staying ahead is vital for Advisors to help them devise investment plans, save time, drive productivity, improve client interaction and ultimately increase revenue. Ignoring it is not an option.

WP's Advisor Connect brings together advisors, technology firms and experts for a unique agenda that delivers a comprehensive view on how technology will redefine the future of advice. Join us as we tackle the influence of fintech on the advisory industry, technology platforms and software that have withstood the pandemic and how incorporating technology is a must to accelerate your business.
FEATURED SPEAKERS

Larry Swedroe
Chief Research Officer
Buckingham Wealth Partners

Jason Pereira
Partner, Senior Financial Planner & Portfolio Manager
Woodgate Financial

Robert A. Di Iorio
Vice President & Portfolio Manager
RBC Wealth Management

Petia Tchouk
Senior Manager, Partnership Development Fintech
MaRS Discovery District
Caitlin Ebanks
Vice President ETFs
BlackRock

Gillian Kunza
CCO & Head of Business Integrity
Aligned Capital Partners

Wendy Rudd
CRTA

Lori Weir
CEO & Co-Founder
Four Eyes Financial
SPONSORS
MEDIA PARTNERS


| | | | |
| --- | --- | --- | --- |
| | | | |
Uniting advisors with education, resources, technology and practice management tools, while tackling the issues that matter most!
The 'new normal' has changed life as we know it. It's impact on the financial market stimulated market volatility, economic uncertainty and talks of a recession. It's effect on portfolios has left advisors with more questions then answers and the ability to keep up has become increasingly difficult. Advisors need to keep up. But doing so is complicated. WP's Advisor Connect comes at the perfect time, uniting advisors with the knowledge they need to understand the markets (risks/opportunities), resources and technology available to them, to ensure they're future-proofing their business, retaining clients and investing for tomorrow!
THIS ISN'T A WEBINAR. THIS ISN'T A LIVESTREAM. THIS IS A UNIQUE VIRTUAL EVENT.
Engage

and network with industry experts and peers

Start meaningful conversation on investment strategies that matter to your clients

Visit virtual booths and get the latest on product launches

Arrange one-on-one chats

Make powerful connections in a timely and exciting way



Register now to experience the networking, learning, excitement and interaction of a real-world conference – wherever you are. 
Take a virtual tour and learn how Advisor Connect can bring the industry together.
Advisor rate - Complimentary
Subject to approval for: investment advisors, discretionary portfolio managers, financial planners, financial advisors etc.

Industry professional ticket - $499
Subject to approval for: service providers, wholesalers, fund issuers & marketers, investment fund managers & other professionals in the wealth management industry in a non-advisor role
Brought to you by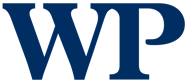 Please note by registering for this online event you consent to provide us with your email address and other personal information.
We may share this information with our partners in support of this event and for sales and marketing.